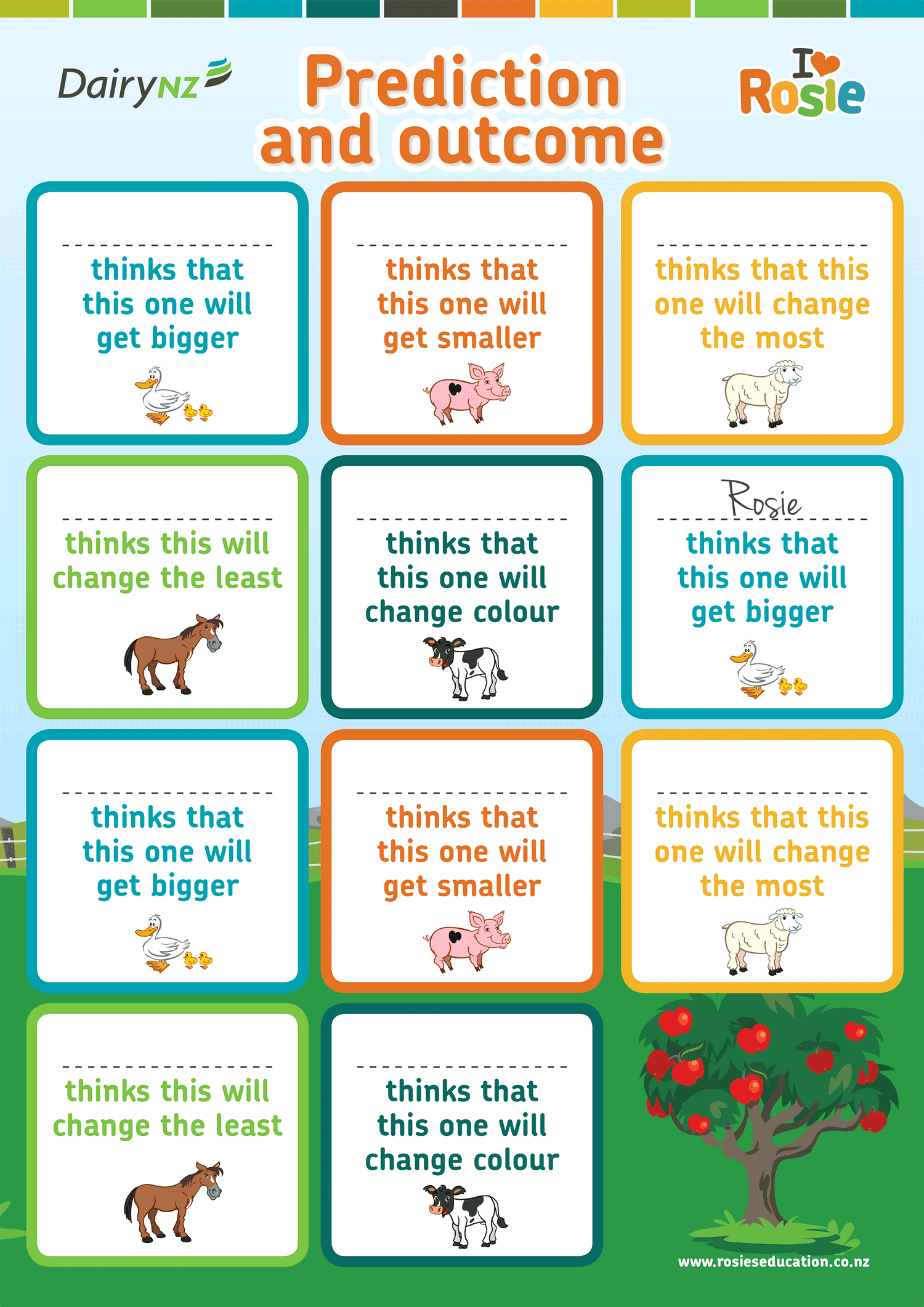 Making a prediction
Using dairy products in a science experiment
THIS TEACHER RESOURCE CONTAINS:
1 x Is my milk magic? teacher guide
1 x Prediction and outcome tile set
NZ CURRICULUM LEARNINGS:
How to make a prediction.

The process of following steps to complete an experiment.

The chemical compound of what's in our milk.
This is a free digital resources available immediately upon checkout.